Biog
Tomas Jefanovas is a visual artist working with moving image and sound. He creates video installations, live audio-visual performances and short experimental films. Born in soviet Vilnius in 1986 and based in London since 2006, where he currently lives and works.
Tomas is a graduate of Royal College of Art and London College of Communication.
Tomas's work is largely abstract and experiential. He is interested in creating moods and sensory environments. Tomas uses analogue video and audio hardware machines, which are carefully selected to create a specific signature aesthetic and sound. Using a combination of old and new technology in bespoke, innovative ways is an integral part of creative process.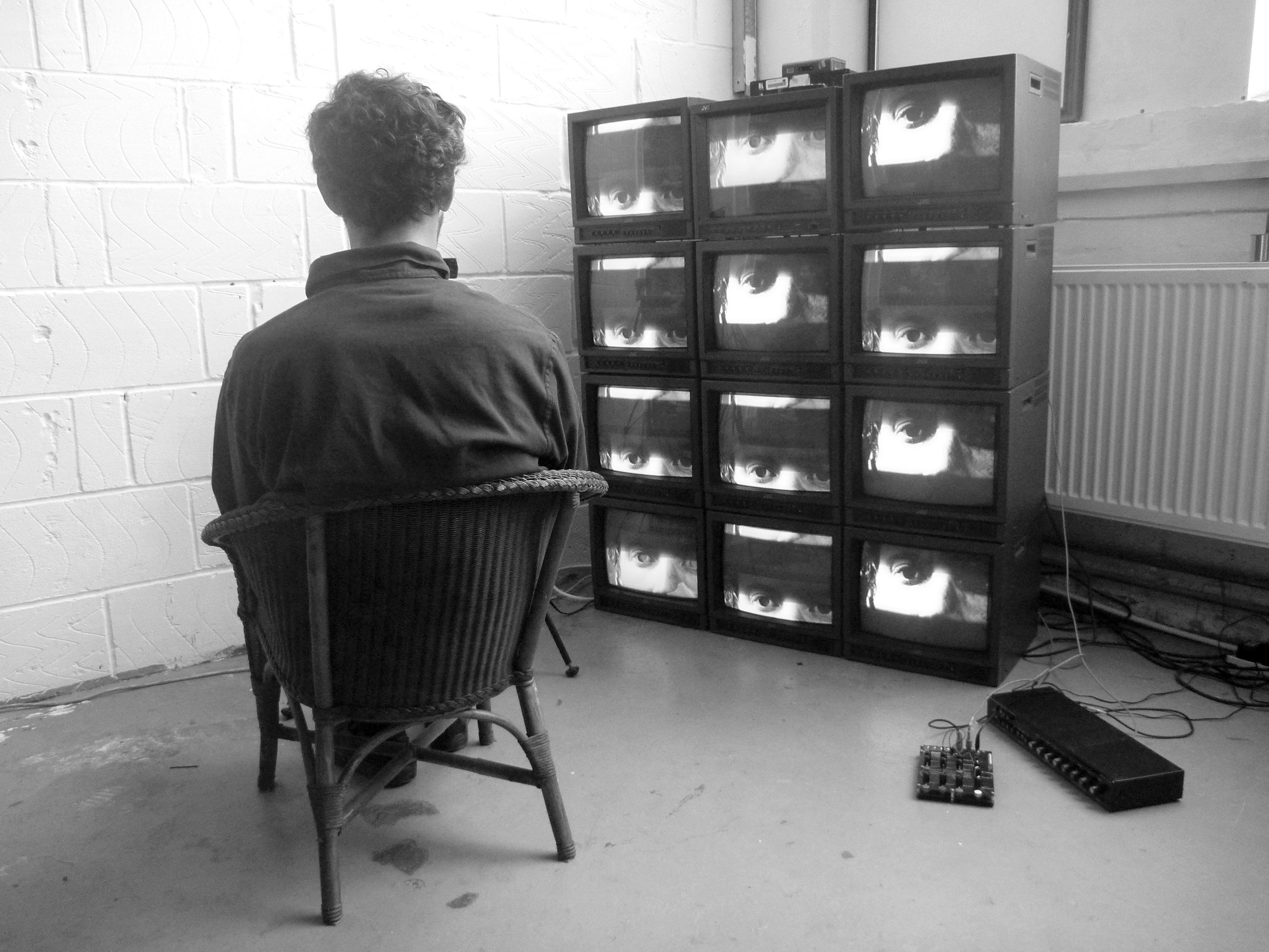 Studio
G2, Limehouse Arts Foundation
1 Towcester Road
London, E3 3ND
︎︎︎
Instagram
︎︎︎
Mixcloud

︎︎︎
Contact
For commissions, sales and collaborations.
︎︎︎
Newsletter Sign Up
Keep in touch and subscribe to my mailout. I promise they are only occasional.
© 2020 Tomas Jefanovas. All rights reserved.
CV

Solo Exhibitions
2018 Vogue Fabrics Dalston, London
2017 Vogue Fabrics Dalston, London
2016 Margate Arts Club, Margate Festival, Margate

Group Exhibitions
2020 Oscillate Wildly (Yan Tan Tether), Huddersfield
2019 Hackney Wicked Festival, London
2016 Designjunction, London Design Festival, London
2016 SHOW 2016, Royal College of Art, London
2016 Work in Progress, Royal College of Art, London
2015 Green, 71a London Gallery, London
2015 #31 Annual Open, CGP Gallery, London
2015 Isle of Lost and Found, Royal College of Art, London

Live Performances
2019 Live visuals, MF Tomlinson, Moth Club, London
2019 Live visuals, MF Tomlinson, The Lexington, London
2019 AV showcase & DJ set w/ Inês Neto dos Santos, Guest Projects, London
2019 Live visuals, Audio-Visual Night #3, New River Studios, London
2018 Live AV performance, Rated X, Rio Cinema, London
2018 Live AV performance, Rated X, Bootleg Social, Blackpool
2018 Live AV performance, Rated X, NOW18 Festival, The Yard Theatre, London
2017 Live visuals, Field Day Festival, London
2016 Live visuals, Audio-Visual Night #1, New River Studios, London
2016 Live AV performance w/ Tasos Stamou, Margate Arts Club, Margate
2016 Live visuals, Akys Stacios Ausys Placios Festival, Lithuania
2015 Live visuals, London Loft Party, London

Screenings
2017 Short film Alpha Untitled, Houghton Festival, Norfolk
2017 Short film Busy, part of Margate Pride, Margate Arts Club, Margate

Commissions
2020 Disrupt Festival, Cambridge Junction, Cambridge
2018 NOW18 Festival, The Yard Theatre, London

Residencies
2018 Lime Wharf, London
2016 Margate Arts Club, Margate

Grants / Awards
2021 Arts Council England DYCP
2018 Arts Council England Project Grant
2015 Commendation, #31 Annual Open, CGP Gallery